Welcome to Montgomery National GC, the World's 1st Music-Themed Championship 18 Hole Golf Course
Now under new ownership, Greg McKush combines over 30 years of experience in the golf business (Lone Pine GC and then as Director of Golf at the Meadows at Mystic Lake) with his passion for music to create a golfing experience unlike anything you've seen before.
Conveniently located just 30 minutes south of Lakeville in Montgomery, MNGC was the first design by popular golf architect Joel Goldstrand (and regarded by many as one of his best).
This 18 hole championship course layout features water hazards on 8 holes, well-placed bunkers, wide tree-lined fairways and smooth fast greens in a beautiful rural rolling setting.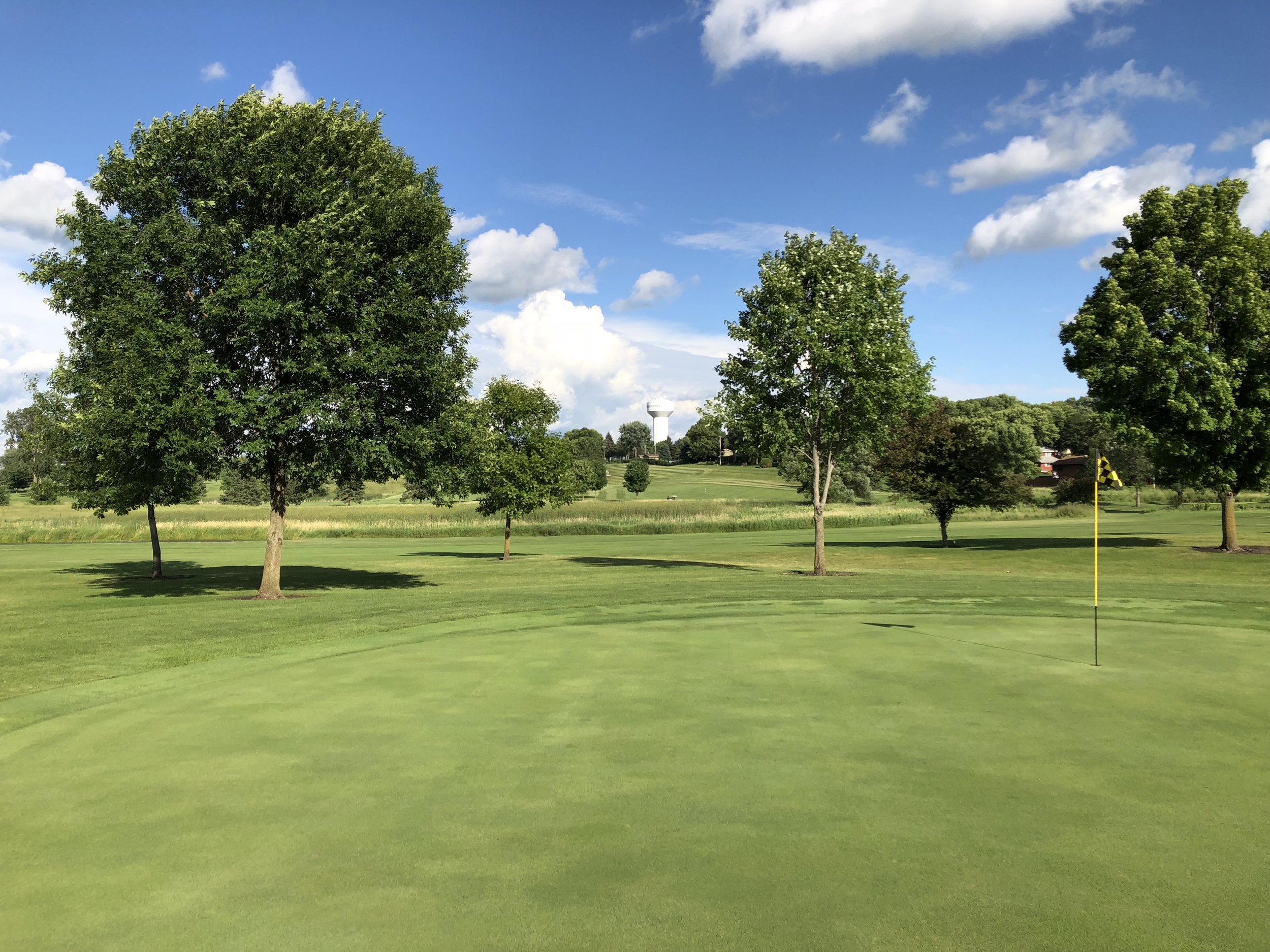 YOUR NEXT GREAT GOLF EXPERIENCE AWAITS
Enjoy the convenience of online booking or call 507-364-5602 for tee times
WAIT UNTIL YOU SEE WHAT'S NEXT
We want to be so much more than just a great golf course. We want to be the place you enjoy spending time with family and friends. Plans are underway for a spectacular new clubhouse, amphitheater, multi-purpose game courts and more!
With a futuristic log cabin clubhouse and the world's first guitar-shaped Olson guitar shaped bunker, we're combining our passion of golf and music to provide a unique experience you'll remember long after your last putt on 18.